Book Listing/Ordering


Click here for a printable book list.
TIMELESS DESIRE
"Cready's writing is romantic and wickedly witty." -- New York Times bestselling author Rachel Gibson



Two years after losing her husband, librarian Panna Kennedy battles budget cuts to distract herself from her grief. When she opens a long-locked door in the library, Panna finds herself transported to the magnificent, book-filled quarters of the handsome eighteenth-century English war hero whose larger-than-life statue looms over her desk. However, Captain Bridgewater is not at all as she imagined. Under house arrest for betraying England, the dashing Bridgewater warms to his beautiful and unexpected visitor despite his belief she's been sent to gather information. He pulls her into his escape, and they share soul-baring secrets as well as a passionate kiss. But when he gives her a message that must be delivered to his allies and she is swept into the shocking intrigue that takes them from Hadrian's Wall to a forbidding castle in Scotland, Panna must decide if her loyalties lie with the memory of her dead husband or the man whose life—and reputation—depend on her.
A Novel Seduction
"Delightfully original...an absolute crowd-pleaser" -- Publishers Weekly (starred review)
"Sexy second-chance romance" -- Romantic Times (4 stars)
When snobbish book critic Ellery Sharpe screws up at Vanity Place magazine, her boss assigns her the ultimate punishment: write an ode to romance novels, a genre she considers the literary equivalent of word search puzzles. To make matters worse, he hires her sexy former party boy ex, Axel Mackenzie, to shoot the photos. Axel really wants the project to succeed. For one, the magazine will double his fee if he convinces strong-willed Ellery to write a story no woman can resist. Besides, getting Ellery to fall for romance novels might be just the push she needs to believe people can change . . . even him. At his sister's advice, Axel gives Ellery a copy of Kiltlander, a much-adored romance whose warrior hero is utterly irresistible. To her dismay, Ellery finds herself secretly falling in love with the story-and with Axel, who's drawing his own lessons from the book's compelling hero. With her carefully crafted image of herself crumbling and her dream job on the line, will Ellery risk it all to make the leap from tight-lipped literati to happily-ever-after heroine?

From Pocket Books. Order A Novel Seduction through Amazon, Barnes and Noble, Indiebound, Books-A-Million, Powell's.

Aching for Always
"Passionate, suspenseful, adventurous and highly entertainings." -- Romantic Times (4 1/2 stars)

"Take a wonderful jaunt through time with likeable characters and some excellent humor." -- Royal Reviews


Ambitious and feisty Josephine "Joss" O'Malley has spent years fighting to keep her mother's map-making company alive. Just when she finds herself considering taking a risky next step with bad-boy entrepreneur Rogan Reynold--whose generosity has helped keep the business afloat--Joss meets dark and mysterious Hugh Hawksmoor. Hugh's deft touch and old-world seduction stir Joss' desires like a storm at sea, and she has no clue that he has sailed three hundred years into the future to avenge the death of his brother at the hands of her father. Or that she holds the key to a map that will help him undo the destructive changes her father wrought in the past. When Hugh lures Joss into a treacherous journey through time, there's not a twenty-first-century trick that can save her. But when she applies her own instincts to a course she thought was set, she discovers that the high seas hold some scandalous surprises.

From Pocket Books. Order Aching for Always through Amazon, Barnes and Noble, Borders, Indie Bound, Books-A-Million, and Powell's.

Flirting with Forever
"Entertaining and lively...a compelling romance that will leave readers breathless." -- Publishers Weekly (starred review)

"Take a wonderful jaunt through time with likeable characters and some excellent humor." -- Romantic Times (4 1/2 stars)


Art historian Campbell Stratford is about to make a name for herself with her scandalously sexy tell-all "fictographies" of famous seventeenth-century artists, but she's more intimately familiar with her subjects than her eager readers can imagine. Thanks to a time portal she accidentally discovered, she has caused quite a stire in the Great Beyond. To save their reputations, the Guild protecting dead artists convinces playboy Peter Lely, portraitist to the king, to sabotage Cam's latest project. A few hours posing on Sir Peter's modeling chaise leads to a night of seductive passion--then Cam returns home and discovers his betrayal. But before she can turn her angry pen on her lover, Sir Peter makes a surprise visit to the future and transforms Cam's twenty-first-century life into chaos of classic proportion.

From Pocket Books. Order Flirting with Forever through Amazon , Barnes and Noble , Diesel eBook Store , Indie Bound , Powell's , Borders or Books-a-Million.

The Mammoth Book of Time Travel Romance, Trish Telep, Editor
Praise for Gwyn Cready's "The Key to Happiness," the lead story in the collection:>
"Original, intriguing and perfect." -- A Passion for Books blog
"Smart and funny and sweet." -- In Gordath Wood blog
"5 stars." -- Goodreads.com
Twenty short stories about the timelessness of love, including "The Key to Happiness," which asks the question: Would you save the only person you've ever loved if it meant you had to say good-bye forever? Order the book here: Amazon Barnes and Noble, Diesel eBook Store, Indie Bound, Books-A-Million, Powell's, Borders

Seducing Mr. Darcy - RITA® Award Winner!
"Sexy fun." -- BookPage

"Time travel has never been so much fun." -- Singletitles.com

"If I had to choose a passenger pigeon search team, Flip Allison is the first person I'd call." -- Tim Gallagher, author, Grail Bird: The Rediscovery of the Ivory-billed Woodpecker

"Rip its sexy, white shirt off and have your way with it." -- DarcyWars Blog


Mr. Darcy just isn't Flip Allison's style. She prefers novels that include hot sex on the bathroom sink to the mannerly high-tension longing of Jane Austen's Pride and Prejudice. That is, until she pays a visit to Madame K, who promises a therapeutic massage with an opportunity to "Imagine Yourself in Your Favorite Book." Somehow on the way to a sizzling sink top session with a Venetian Adonis, Flip lands right in the middle of Regency England--and dangerously close to handsome Mr. Darcy. So close, in fact, that she discovers you can't always judge a book by its cover.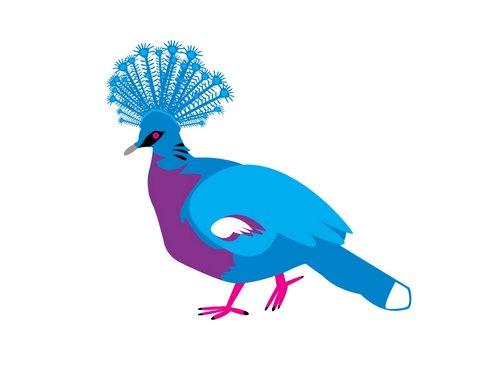 From Pocket Books. Order Seducing Mr. Darcy through Amazon , Barnes and Noble , Diesel eBook Store , Powell's , Borders or Books-a-Million.
Read a Sexy excerpt.
Tumbling Through Time
"Fun and sexy... a reading adventure you don't want to miss." -- Janet Evanovich
"A joy." -- Publishers Weekly
"A wild ride." -- Winter Haven News Chief
Meet Persephone "Seph" Pyle, a total control freak who plans for everything until a pair of killer heels sends her back in time into the arms of a ruggedly handsome sea captain straight from the pages of a romance novel who claims she's changed history and ruined his life. And when her on-again off-again equally sexy boyfriend ends up back in time too, Seph discovers that finding the perfect pair of shoes may be easy, but choosing the perfect man can be a real trip.
From Pocket Books. Order Tumbling Through Time through Amazon , Barnes and Noble , Diesel eBook Store , Powell's , Borders or Books-a-Million.